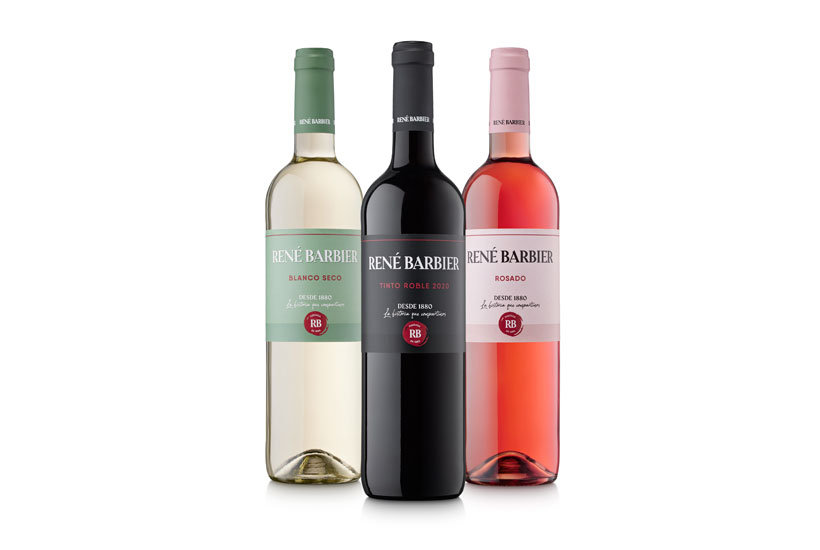 Based on the concept of Our Shared History, the winemaker aims to encourage consumers to put a premium on special times together.
The iconic René Barbier wine brand is embarking on a new phase based on the concept of Our Shared History, with the aim of emphasizing the importance of sharing good times, not forgetting its traditions and legacy, which have been passed down from generation to generation. The brand, originally French and now owned by the Freixenet Group, has updated its image to a modern yet classic style that includes a new presentation for its wines.
With a history dating back to 1880, René Barbier is committed to making wines with passion to the highest quality standards. In addition, René Barbier offers a range of wines that appeal to every market, without forgetting the essence of its identity. Its wines come directly from the coastal areas and plains of the Mediterranean, where the grapes are imbued with the influence of the sun and the sea.
A new image for all its wines
The brand has updated the labels of every product range - Classic, Varietal and Mediterranean - with a new and stylish classic/modern design.
In the case of the Classic range, the new image revisits the essence of the brand, adding value to its history and legacy thanks to this new design concept. These same characteristics are also applied to the Varietal range, though focusing on qualitative details that denote a more premium image. Finally, the Mediterranean range adheres to the same structure as the Classic range but complemented by a design that exudes the Mediterranean, bringing a fresh look and emphasizing the importance sharing good times.
This relaunch will be supported by an advertising campaign on different platforms: exteriors, online videos and the social media. You can follow the brand's latest news on its social media and brand new website, www.renebarbier.es.
About René Barbier
René Barbier is a historic brand of high quality wines with a Mediterranean spirit whose origins date back to 1880. At that time, its founder, Léon Barbier, a French winemaker, moved to Spain at a time when the phylloxera disease had devastated its vineyards, and started making wines that were typified by tradition, legacy and painstaking care in the winemaking process. His son René consolidated the quality of the wines and distributed them throughout the world. The results were magnificent red, white and rosé wines of the highest quality. The Freixenet Group acquired this historic brand in 1984, since when it has maintained its legacy and expertise. René Barbier has passed from generation to generation, always accompanying those special moments, hence The History We Share.